Bad vs good body kits. What does a bad body kit fitments look like?
First off, if you buy a body kit for a very low price and you think it is too good to be true, most likely you are right. With cheap body kits you get exactly what you paid for. Bad body kit fitments make your life a pain once it comes to the install. If you install it yourself, you will definitely save money but not necessarily time. It will take you quite a while to put the parts on and make them align and fit. It can be quite frustrating. If you have a shop install it for you, you are less fortunate because time is money and labor costs will pretty much just balance out the "great" deal you thought you got. I have seen plenty of body kits being installed and clients come in with installed body kits. It can get quite ugly I must say, especially if you don't have the best body shop in town to work on it.
Here are some examples you will come across if you purchase a cheap low end body kit:
Look at this half inch gap in between hood and front bumper might be one of the less horrific things you encounter but still not very easy on the eyes if you ask me. Especially if you see that put on your brand new vehicle.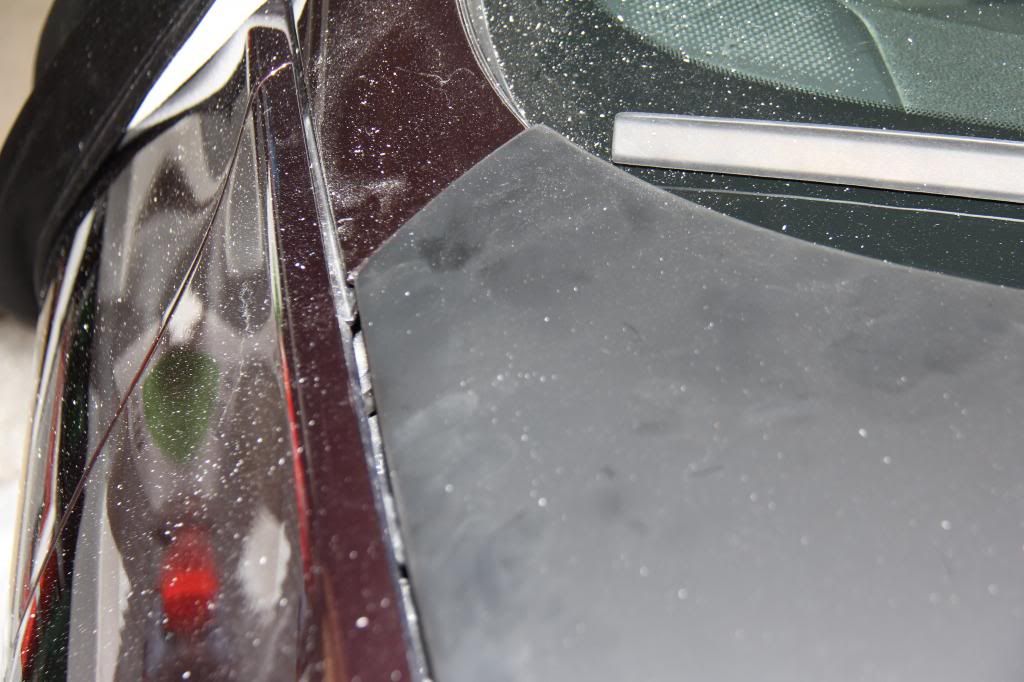 But if panels don't align at all, like in this picture, you will not only have to pay to paint the new part, but also pay for the work to get the other panels to align and get those painted as well. As you see, the money saved on one side will be well spend when it comes to getting a bad body kit installed. And we have not even started talking about carbon fiber parts.
Carbon fiber body kits
Here you have the perfect combination of the ultimate aftermarket body kit fitment from Vorsteiner and a gorgeous and even carbon fiber pattern.
Carbon fiber parts are definitely not something you want to cheap out on. Besides that the fitment could be completely off, you cannot just fill gaps and paint over them. It has to fit perfectly and not only that! If you buy carbon fiber parts you want to make sure that the pattern is very even and does not show wrinkles or dark spots that are not supposed to be there. I noticed often that on parts that clients provide they appear to fit fine but when it comes to the areas that should be screwed on or snatched in like a rear diffuser, parts often don't align or are too short and wobble since a proper install is not possible.
The main issue with carbon fiber parts
Here is the thing, besides bad body kit fitments and ugly carbon fiber patterns, there is another main issue you can run into. And this one is unfortunately something that is not be noticeable right away but will show up overtime. Some of you might have seen it on cars driving around Houston or even have it on their own car, a flaking yellowish top coat. It might just flake and it might just turn dull and yellow but if you are really unlucky it does both. And this is exactly why we suggest to go with a body kit that comes in perfect condition and fits great.
Vorsteiner parts come with a lifetime structural warranty and a 1 year clear coat warranty.
Contact us today to find a body kit that fits perfectly onto your vehicle and saves you all the hassle!